Pauli "Gwaur" Marttinen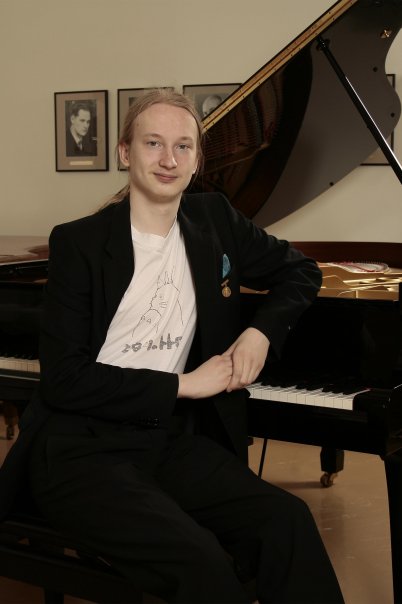 I am Pauli Marttinen. Music, and more precisely composing, is my passion in life. Right now I'm studying composition and theory at the Tampere University of Applied Sciences, and as an instrumentalist I have a strong background with percussion instruments, horn and piano.
My composer portfolio is here.
Bio
I was born August 15th, 1989 in Kouvola, Finland. I grew up in a family of musicians where my father is a clarinetist and bassoonist, my mother a violinist, my brother a guitarist, and my other brother a drummer. Our household had many instruments, but I wasn't able to concentrate on a single one unlike my brothers, so I evolved into a multi-instrumentalist.
I started my actual music studies only at the age of 19, and I began to play the percussion instruments and horn. After a couple of years I was accepted to the Lahti Conservatory for professional percussion studies. Today I continue playing the horn as a hobby.
My dream is to become a composer for film and video games. I love Romantic symphonic music, and my favourite classical composers include Liszt, Sibelius and Rachmaninoff. My style is based on enrichened trichords, modality and folk ideas and instrument, and I seek for original melodies and enchanting orchestration.
For Finnish fans: teen myös nuotinkirjoitusta. Ota siis yhteyttä, mikäli tarvitset tietokoneella puhtaaksi kirjoitettuja nuotteja!
Interests besides music
Besides music, I love science, linguistics and world history. These combined have led me into such hobbies as building my own fantasy world and creating my own languages. I also watch movies and play video games, concentrating mainly on first person shooters.
Contact and music Me all over the Internet